INTRODUCTIONS
Introduce yourself here!
Say hi to the board.
Tell us a little bit about you.
If you need help figuring out what this place is and what to do, click THIS
Admin




Are you an alien?

: On other planets I am.


Posts

: 227


finkelsteins

: 286


Join date

: 2014-03-19


Location

: turtle town



I play guitar, sing, and write songs. I don't believe in covers.

I hate republicans. I hate the parrot-headed stupidity that supports them. And I hate the spineless irresponsible apathy which is the Americans who won't stand up and fight to protect what is theirs, and stop them from fleecing us and wrecking our country and lives.

I live in a city. It's ugly and smelly

I have a cat I call Captain Meow. He's beautiful and smelly.

I'm going to be 55 in June.

I'm not too thrilled about that.

I think the world sucks.

The technology's interesting.

But everything else sucks.

They've even ruined women (tattoos and piercings...what do they think they are, jungle pygmies?)  *lemon face*

your turn
Admin




Are you an alien?

: On other planets I am.


Posts

: 227


finkelsteins

: 286


Join date

: 2014-03-19


Location

: turtle town



Bitter, ain't I?

Admin




Are you an alien?

: On other planets I am.


Posts

: 227


finkelsteins

: 286


Join date

: 2014-03-19


Location

: turtle town



M'name's Shakey Pete.
I'm..shakey.
*starts shakin'*
*couple parts fall off*
And I'm.. Pete.
Shakey..Pete.
heh... *pthew!* (Sorryz. Had to spit mah terbaccy)
*leg gets jiggy*
Pthew! *REOOW!!* (Oops, hit the cat.)
heh, heh
Oh, I oughta' warn ya. When I don't like something,
I tend to whip it out and pee on it. I don't know why.
I just figure I gotta' pee anyway.




Are you an alien?

: Shhh! *offers you 5 pesos, I mean bucks, to go away*


Posts

: 45


finkelsteins

: 63


Join date

: 2014-03-25


Location

: location, location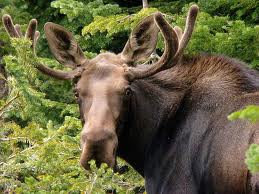 What are you looking at?
Yea, I'm a real moose.
I poop real moose poop.
When cars hit me they fold up like accordions and I laugh a moose laugh.
Yes, I'm a moose. So? You want to make something of it?
Didn't think so.
Hey! Pssst. Come here!  ...
Did you know moose poop will get you high?
Oh yea!!  You didn't know that?  Yea!  Shh!  Wait a minute.
I think I hear my wife comin'...
"Yes dear!"
I gotta' go *hangs head in defeat. Stomples away*
"I'll be back!..."



Are you an alien?

: I'm an indigenous species.


Posts

: 60


finkelsteins

: 64


Join date

: 2014-03-25


Location

: behind your couch



Charlie Fiftywatts BIO
Okay, this is long and biographical, and I think it's FASCINATING (because it's about ME!

),
but you might do best to skip it and go about your day (as I should). Got your tea?
My mother played lead trombone in a Swing Band after WWII. Her side of the family did interesting things. They were musicians & business people, my grandfather was an inventor, one of my aunts almost married Peter Lawford, another was best friends with Benny Hill, and so on.
My father's side on the other hand..oh my, what did she marry him for? He dragged her away from England, her home, to the States where she went from getting fan mail & traveling the world, to being poor and popping out kids. She tried to join the American Musicians Union but they told her if she didn't have a gig currently then she wasn't "a professional musician". This unceremonious 'welcome to America' was followed by every dolt she met telling her "Oh, you must be SO happy to get away from the third world and get to come live in "the greatest country in the world"!!! *sigh*
But this begat some kids, of which I'm the musical one. I played trumpet in school. The music teacher told my parents "Every music teacher's fondest wish is to end up teaching that one-in-a-million student who could go all the way. Your son is that student. You see Doc Severinson, who leads The Johnny Carson Show orchestra? Your son could do THAT. You need to back him." -Whereupon my lame "dad" told me we had no money, "but it was ok, because it couldn't be helped". (He grew up in the Depression of the 30's. This made sense to him.) -He did actually surprise me with an acoustic guitar (after I'd played one till it fell apart). But it wasn't enough, and this was my adult life now, and as Mr Holland had warned, if he didn't back me into a career of some sort, I'd not do well in factory life (which is where dear old dad gave me a shove towards). Well I had more of those jobs and quit them than I can count (oh ok, 40+).
This song meant something to me:
Cat Stevens 'But I Might Die Tonight'
The money I'd make working (briefly) at yet another finger-eating, grimy factory always went to the same needed supplies: strings, picks & cassette tape..and if any left, butts & beer. I wrote 400 songs in my 20's. No one ever heard them. I later found out my mind is a little too busy being unfocused and going off on tangents (I'm disabled for that now), but at the time it seemed a great strength: I wrote prolifically. Six to ten hours a day I'd stand at my homemade mic stand and noodle up a riff (usually morphing out of the one that preceded it) and then start mumble-singing a melody over it. Some words would begin to stand out, from my subconscious whence they came, and the song would start to take on an identity. I did this again and again and again. But I found whenever I needed a break, I needed to record what bit of a song I was working on, no matter how unfinished it might be, because in leaving the room my mind would start thinking of something else, and the previous idea might be lost. Music is a language to me and I always have something to say, and it can be adventurous. And I'd write a song or two per day, to a record of eight songs in one day. Now at first this was just learning how to do it, and the first 200 songs were left behind in a dusty box labeled 'early attempts'. But practice really does make perfect, and I was practicing song-writing. And by 1986 I was getting good at it. But we've gotten ahead of ourselves. Let's back up a bit..  
I was 18..and I met an aging hippy musician who said he was a genius and it was a curse. He would purposely eat too much acid so that he'd "half die" and go see God (or so he'd tell us). (Oh I know what you want to know..ok, he said Heaven is like Jamaica -beach, umbrella drinks, girls in bikinis (sounds about right). And the man had no job, but he and two other musicians and a hot chick that hung on all shared an apartment on the top floor of a triple-decker. They were being evicted for not paying the rent, but told me that takes ten months to enforce. So - and with the apartment below being empty - they were enjoying living in their 'rehearsal space' for a year, rent-free. Down on the first floor lived the town hooker, "Maureen". She actually let these guys run an extension cord from her apartment to power their band (oh, the landlord had shut theirs off to try and encourage them to leave). But my hippy friend was not to be discouraged. Many Mentos moments kept that man afloat. And I would be there every evening, because he played all original music and kept time with his whole body, and it was fascinating. I'd sit and watch how he made the chords so I could go home and imitate it. (If I had to cite "influences" musically, I'd have to say that hippy, and Neil Young). I ended up with an acoustic guitar with an electric pickup across the soundhole, and a distortion box. I loved to start something out acoustic, and then kick in the distortion. And that my cheap done-wrong rig would feedback if I wasn't careful was actually a source of joy (as was the dried out laminate tone of my Epiphone acoustic)(that sound gives me the warm fuzzies to this day. I almost bought an Epiphone Wildkat because it can sound THAT BAD...but I talked some sense into myself and got a Gary Clark Signature Blak & Blu Casino now. It lets me hear all the strings individually yet in concert -instead of the 'six strings having a garbled fight' sound of so many other axes I've tried. (I got a Les Paul I hate. It sounds angry and garbly like there's something wrong, yet so many people actually LIKE that. Yeesh! Give me a single coil any day!)
THEN:
I wrote 400 songs on this! And dreamed my fond dreams..
The cardboard tube was my mic stand. I made a base for it out of bits of 2x4 and nails.
The mic itself was $12 at Radio Shack (and I'd prefer it to an SM58 even now).
The splitter adapter you see is because that amp only had one channel,
so I got a fuzz box for the guitar, and plugged it in one side,
and the mic plugged into the other side, unaffected by the distortion

It was my poor guy rig, and even the $$$ worth of stuff I got now
cannot produce the same joy that simple pile of junk did.
NOW:
I bought every instrument a rock band had.
See
this thread
for pictures and discussion,
but I got:
GUITARS:
Guild semi-hollow
Casino
Les Paul
bass
acoustic
AMPS:
Marshall - for electric guitar
Fishman - for acoustic and vocals (and as a monitor onstage)
PEDALBOARD
A fully equipped monster.
HARMONICAS:
full set of Hohners
DRUMS:
Alesis electronic set, which is cheap
but has a full array of toms and cymbals
and can be used in an apartment,
to make drum tracks in recordings
PIANO
Casio digital. Wow! So cool
RECORDER:
16-track, with Reaper DAW
________________________________________________________
So that's where I've been. I had a much unwanted 28-year hiatus from music - during which time I became old. *shrug* Now I'm on social security in a city apartment with a cat and no car, and all day to go crazy if I don't get up to something creative. So the plan is to finish songs, record them, build (yet another) website, use it to post music I scour the net for which I think is actually ok (out of the vast conforming sea of ridiculous noise there is for modern music, surely there must be some pockets of actual musical talent somewhere (and NOT hip hop!!). I'd like to start a little epicenter for something cool to happen (but I do tend to dream big). -- I also have an idea to recreate the lovely period of "top 40 rock radio" which happened between '67 and '76, by playing the unplayed cuts from popular albums. As opposed to the EXTREMELY OVER-PLAYED few "hits" we heard over and over, the unheard cuts were often the best ones, and would be fresh to our ears, yet still being the good old stuff!

Things I WILL be doing include
1 -play a solo gig (and get payed)
2 -possibly start a band
3 -die I suppose. I'm not that young anymore, so I cant put "get a contract and have an amazing career and sex with strange women who throw their panties at me while I play" as a goal (though it would surely be an honorable one).
4 -I'll will the equipment I bought to a school because when I do die, the only one who'll know will be my asshole landlord who'd take everything I own except one hard metal chair and an empty TV stand before calling the authorities and reports my demise. (Oh, you'd do it too. So would I. But I want this stuff to go to some gifted kid with poor parents who needs a chance at having a life (like I didn't get). *shrug*  
So that's me. Hi. (I told you not to read this!)(No, you cannot have the last ten minutes of your life back.)
Here's something funny, as I usually add to break things up.
(I've produced sites & magazines, so I have lots of material stashed away.)
Admin




Are you an alien?

: On other planets I am.


Posts

: 227


finkelsteins

: 286


Join date

: 2014-03-19


Location

: turtle town



And now...here's something we hope you'll really like..



Are you an alien?

: If only


Posts

: 46


finkelsteins

: 50


Join date

: 2017-12-03


Location

: look up!




Has anyone seen Nell?
Or my horse?
They're always missing at the same time.
Funny, isn't it.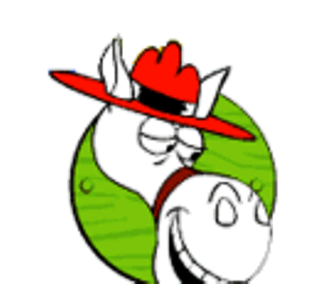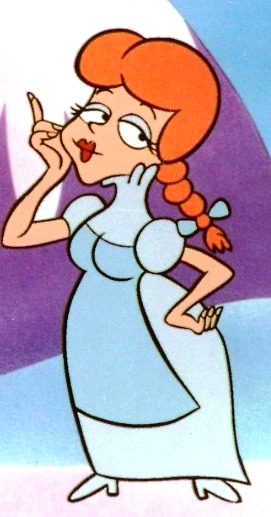 Are you an alien?

: Did my horse tell you that?


Posts

: 15


finkelsteins

: 17


Join date

: 2018-01-11


Location

: I am a mounted Candian policeman.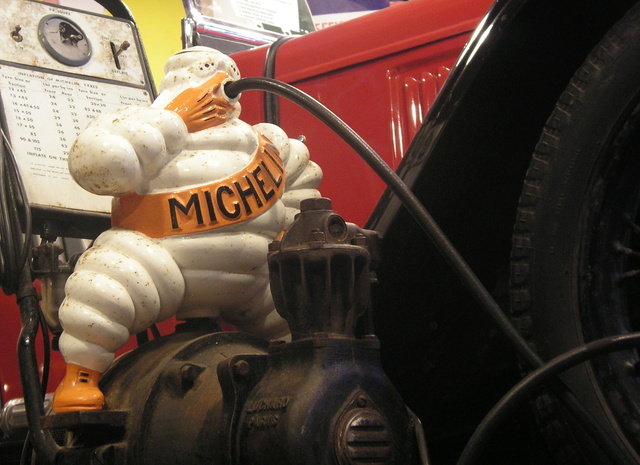 Sometimes I think people just don't get me.



Are you an alien?

: I'm inflateable


Posts

: 17


finkelsteins

: 21


Join date

: 2018-04-11


Location

: In legend.




---
Permissions in this forum:
You
cannot
reply to topics in this forum