Page 2 of 2 •

1, 2
I could have been more fair to that Casino; I posted the worst possible demo, to show the boominess it can suffer. But there are other demos that show it to be hot and flawless.  It depends who is making the demo, you see, you have to treat it as what it is, not what it is not, or else it'll show your error large.

And to be fair, "large" is just what that guitar is.  And as part of a palette, there's certainly a place for that.

I don't have a multiple guitar budget though.

And you gotta figure, the more axes you have, the more space you need to store them, and the more humidipaks you'll have to keep replacing. You gotta' care for them regularly. I'm not out to pay and care for a museum.

I got an acoustic, and a bass, and I just wanted one good electric.
Admin




Are you an alien?

: On other planets I am.


Posts

: 83


finkelsteins

: 118


Join date

: 2014-03-19


Location

: turtle town



For purposes of review, here is Epiphone's Feb 2017 article about CASINO GUITARS
The rub as I understand it, is that John Lennon wanted a guitar that would feed back.
That doesn't mean he wanted a Jimi Hendrix experience, but he wanted some grit and danger, which is exactly the thing.
The Long and Loud History of the Epiphone Casino


The story and artists behind the ultimate electric archtop

The all-hollowbody Epiphone Casino can be heard on many of the biggest hits in the history of rock and every February we celebrate the birthday of two of the Casino's greatest ambassadors, Gary Clark Jr. (2/15) and George Harrison (2/25). The Casino might be the House of Stathopoulo's most famous instrument thanks to its association with The Beatles. In fact, two Kalamazoo-designed guitars--the J-160E acoustic/electric and the Casino--share the distinction of being the only two guitars used on every Beatles recording session.
But over the last decade thanks to a diverse group of artists like Clark, Thom Yorke of Radiohead, Paul Weller, Elvis Costello, and Brendan Benson of the Raconteurs, the Epiphone Casino has transcended its Beatle connection and has now become a true classic for collectors, artists, and everyday guitar fans of all ages.
When the Casino was first released in 1961, it was essentially Epiphone's version of the Gibson ES-330 but the Gibson never caught on like the Casino. Perhaps the Casino was marketed towards the many new dealers that were attracted to the Epiphone brand. After joining the Gibson family in 1957, Epiphone quickly released an entirely new line of instruments and by the early 60s, Epiphone was well on its way to developing a new audience with fans like Roy Orbison, Otis Rush, and jazz great Johnny Smith. Whatever the reason, the Epiphone Casino--a full hollowbody with two P-90s (another Kalamazoo invention)--was destined to be thought of as an Epiphone classic.
Today, Epiphone makes Casinos just as they did at the original Kalamazoo factory in 60s. "Our modern Casino is based on the best vintage models we could find," said Epiphone President Jim Rosenberg. "The only difference is that today, every Casino is consistently great--perfect neck, great sound, and great look, where as vintage models can be vary quite a bit."
For a step back in time, check out the Elitist Ltd. Ed. "1965" Casino Outfit which rivals many vintage models. All Epiphone Elitist acoustic and electric guitars are made at our Epiphone factory in Japan that specializes in handmade, highly accurate reissues constructed with time honored methods and impeccable attention to vintage detail and quality, including period-correct USA pickups and electronics. Epiphone Elitist instruments also feature traditional hand rubbed nitrocellulose color finishes used in the 50s and 60s. Today, Epiphone's Elitist Series instruments are some of the most sought after by players of all styles, and the Elitist factory in Japan is considered one of the premier instrument factories in the world.
The idea of a making "Thinline" electric that had the look of an archtop was not much of a departure for Epiphone since the company had established a stellar reputation (much to the annoyance of Gibson) as an excellent archtop builder in the 1930s and 40s. But where as most of the original Thinline series like the Sheraton (now available as the Sheraton-II PRO) and the 335 "Dot" featured a mahogany center block on which the pickups were mounted, the Casino had the distinction of being a true hollowbody. It was also less expensive than other Gibson Thinline models, which caught the attention of young rockers like Garry Tallent, future bassist of the E Street Band.
"Epiphones were great guitars back then and affordable," recalled Tallent. "Even today, whenever I go to a guitar show, if I see an Epiphone electric or acoustic that's in great shape, I get it. They always sound perfect."
As for who designed the Thinline series, that remains somewhat of a mystery. "There were other companies at the time like National who were making something similar," said Walter Carter, author of The Epiphone Guitar Book, a history of Epiphone. "If it were Ted McCarty's idea he certainly would have taken credit for it (laughs). But the Casino's popularity in particular had mostly to do with The Beatles. It was and is a great guitar for rock and roll with a different sound."
The Casino debuted in 1961 with a 16" wide body made of 5-layer Maple/Birch and a 24-3/4" scale mahogany SlimTaper
neck with a Rosewood fingerboard attached using the traditional mortise and tenon neck joint. Epiphone's Ltd. Ed. 50th Anniversary Casino was virtually identical to the original and featured black Gibson USA P-90 pickups and a slightly modified Tremotone
tremolo. Epiphone's 50th Anniversary Casino also featured 16 frets clear of the body and came in a Sunburst or Royal Tan finish.
Over the next few years, there were small changes made to the Casino as Epiphone moved away from the "bullet" logo in 1962 to the pearloid-inlaid Epiphone script logo that remains today. It was this era that Paul McCartney purchased his Casino in 1964 and John Lennon and George Harrison purchased their Casinos before the Revolver tour in 1966. After 1962, fingerboard inlays changed from dot to parallelogram inlays and the tortoise shell pickguard changed to white. Pickup covers, which were nickel from 1963-1964, changed to chrome.
The Beatles discovery of the Casino came just before Christmas in 1964. McCartney told Vintage Guitar that he was inspired to buy a guitar that could "feedback" after he spent an evening at John Mayhall's house listening to records. "You'd go back to his place and he'd sit you down, give you a drink, and say, 'Just check this out,'" said McCartney. "He'd go over to his [tape] deck, and for hours blast you with B.B. King, Eric Clapton... he was sort of showing me where all of Eric's stuff was from. He gave me a little evening's education. I was turned on after that, and [bought] an Epiphone."
John Mayall probably played McCartney cuts by B.B. King as well as 45s on Cobra Records by Magic Sam and Otis Rush, both regular Epiphone players. "I showed him (McCartney) my hollowbody guitar that I'd bought when I was in the army in Japan in 1955," Mayall told Vintage Guitar. "When people get together and listen to records, they talk about all kinds of things related to the music, so obviously we must have touched upon the instruments and it struck home. He got a hollowbody after to get that tone."
Recording feedback was already a part of The Beatles sound at this point with the release of "I Feel Fine," which was recorded in October 1964 and was inspired by John's 160E feeding back against an amp. The Casino could feedback too, but thanks to its smaller body size, a guitarist could more easily control the tone and "howl" of the feedback by turning the Casino away from an amp or "playing" the feedback with the guitar's volume and tone controls.
Andy Babiuk, author of Beatles Gear told Epiphone that in the early 60s, The Beatles had few options when shopping for American guitars. "At the time McCartney got those Epiphones, they were distributed by Rosetti. And Rosetti would turn around and sell instruments to retail stores. Now the weird thing was, Selmer (Gibson's distributor) was a distributor, too but they also had a retail store so you might find Selmer would have all of the Gibson line-up, of course, because they distributed Gibson. It was a small community. It wasn't that big--England is a small country--and all of the distribution was based out of London."

The Beatles live at circus krone 1966

"Now at the time in late 1964," continued Babiuk, "McCartney could have called The Beatles manager, Brian Epstein, and said: 'You know Brian, I want to get a hollowbody electric, can you get me a left handed one? Can you call Gibson or Epiphone in the United States and get me a lefty?' And I would have to say that both Epiphone or Gibson would have bended over backwards in getting him a lefty. But Paul didn't care--he just wanted to shop and went out and bought them."
McCartney still brings out his original 1963 Epiphone (shipped from Kalamazoo, Michigan on November 1, 1963) in concert to perform "Paperback Writer" and select cuts from Sgt. Pepper's Lonely Hearts Club Band, which will celebrate its 50th anniversary in June, 2017. Radiohead Producer Nigel Godrich, whose pal Thom Yorke plays a 1965 Casino, singled out McCartney's Casino as his favorite guitar while producing Chaos and Creation In the Backyard. "If I had to choose one electric guitar," said McCartney, "it would be this."
McCartney's Casino or ES-230TD, featured an early Gibson-style headstock that would be changed to the classic Epiphone "hourglass" headstock by the time George and John bought their Casino's (George's, like Paul's, featured a Bigsby tremolo).
"George and John had this thing about having matching guitars which goes back to a Shadows kind-of-thing," said Babiuk, "They both had J-160Es. So in 1966, lo and behold, they send Mal (Evans, Beatles roadie) to get two Epiphone Casinos. And I think it was highly influenced by Paul because he had one. When it came time to recording or going out on the road or performing on television, they took out their new guitars. It was probably as simple as that. The Casinos were lightweight, they sounded nice, so they took them on the '66 tour."
"Most Casinos made from the mid '60s to the end of the decade had a Sunburst finish though Cherry was also an optional finish after 1967. Critically acclaimed Nashville pop artist Tristen plays one of those rare Cherry Casinos (a '67) in concert. There are also a few rare custom colored Casinos that show up from time to time, including one in Silver Fox that is Brian Ray's favorite guitar. "It's black with "TV" yellow grain showing finish. A kind of translucent black. I've never seen another one like it," Ray told Epiphone. "I dare you to find one like it. You'll find a Rivera but you won't find a Casino. They're so rare. People need to know the whole history of Epiphone. It didn't just start with The Beatles. Epiphone is awesome and the world needs to know about it."

 The Rolling Stones on Mike Douglas 1964
During the the British Invasion in the mid 60s, the Casino was also Rolling Stone Keith Richards' main guitar (who used his to record "Satisfaction") and Brian Jones can be seen playing one on the cover of the reissue EP of Got Live If You Want It. There are also TV clips of The Hollies, The Kinks, and the Moody Blues using their Casinos on shows like Ready, Steady, Go! The fate of Keith Richards' original Casino is something guitar sleuth Andy Babiuk finally discovered during his research behind the two greatest rock 'n' roll bands. However, the story--for now at least--can't be told.
"When I did that book for (the Rolling Stones), there were a lot of things I found out that were stolen from them. And unfortunately, it was done by people who were supposed to be watching their stuff for them. Keith would wish to have it back. We got him another old one just like it because he really wanted his Epiphone back and we can't get the original back. We got him a vintage model. Everything was the same on it and he likes it quite a bit."


Paul Weller performs The Changingman
The Casino was discontinued throughout the 70s and when Epiphone got back into action in the 90s, both vintage and new Casinos enjoyed a renaissance thanks to Paul Weller, Lenny Kravitz, Noel Gallagher of Oasis, U2's the Edge, Jeff Tweedy of Wilco, Brendan Benson of the Raconteurs, instrumentalist William Tyler, and of course, Dwight Yoakam who has carried the flag for the Casino for years before designing his Dwight Trash Signature model.
"I always loved the aesthetics about the Casino. There's something about the white pickguard as well as the sound... I really fell in love with it."
P-90s are key to the Casino's canny combination of chime and grit. The P-90 is a touch sensitive pickup by nature and is perfect for both lead and rhythm sounds. P-90s carry more "weight" sonically than the typical single coil pickup and have the effect of sounding especially "electric" when combined with the Casino body. Just listen to Beatle tracks like "Paperback Writer" and "She Said, She Said" to hear how nuanced a basic chord can sound when played on a Casino.
Gary Clark Jr. is probably today's most outspoken and visible Casino fan. Since signing to Warner Brothers, Clark had performed with a standard Casino, an Elitist, and a '61 50th anniversary model before designing his own Ltd. Ed. Gary Clark Jr. "Blak & Blu" Casino featuring Gibson USA P-90 pickups.
"I had my eyeballs on Casinos for a while until I finally got one," Clark told Epiphone. They're all so amazing. 'Blak and Blu' with a Bigsby! They're a dream." Read Epiphone's  interview with Clark
here
.
Even if The Beatles had not discovered the Casino, the list of fans would still include virtually every major pop, country, blues, and rock artist of the last 50 years. "It's really a perfect electric guitar," said Jim Rosenberg, "it can be clean, it can be gnarly and it sounds terrific at low volume and feeding back. And it's a lot like Epiphone, too. A bit of a maverick."

Gary Clark Junior
Admin




Are you an alien?

: On other planets I am.


Posts

: 83


finkelsteins

: 118


Join date

: 2014-03-19


Location

: turtle town



So the Epiphone Casino was a major axe.
The difference between a standard Casino
and the Gary Clark 'Blak & Blu' Signature Edition
(which is no longer available):
Standard Casino has
- laminated maple body, w laminated spruce top
-12" radius neck
- epiphone P90's
- cheaper tuners
Blak & Blue Casino had:
- laminated maple body AND top
- 14" radius neck
- Gibson P90's
- 18:1 Locking Grovers
And the Blak & Blu shipped with ClearTone strings,
as Gibsons do (and they sound spectacular).
Admin




Are you an alien?

: On other planets I am.


Posts

: 83


finkelsteins

: 118


Join date

: 2014-03-19


Location

: turtle town





For those unfamiliar with Gary Clark Jr:




What I like about this cat - aside that he's a bluesman with a guitar, to discover -
is that he often does things WRONG.
And wrong can be interesting.
This guy fiddles with his knob till it breaks.
He thuds on dead strings on the verge of feeding back.
He treats his guitar the way it ISN'T supposed to be treated.

I fucking love that.

But don't expect to find it all in one video.
You'll need to explore on youtube.
Such is the joy. New shit man!

Admin




Are you an alien?

: On other planets I am.


Posts

: 83


finkelsteins

: 118


Join date

: 2014-03-19


Location

: turtle town



I guess it would be foolish to part with that Casino after all.
Anyway, the only store in the world anymore is Guitar Center
and they'll treat a guy with a trade like a crack addict at the pawn shop.
Might as well find a use for it. Again:
maybe
if I put bronze strings on it
and go full on John Huntington with the thing.
or just use it for alternate tunings and whammy songs..
(Oh, who am I kidding, it will just end up another Madeira.)
We'll see. Just do it wrong is the key.
Whatever the right way is, don't do that.
I wish I still had a music friend who was interested and knew my history and stuff.

Oh well.
Here's what I got instead of cable, a car, or even decent food to eat.
(It took me ten years to get this stuff, so if you don't like it, suck my turd.)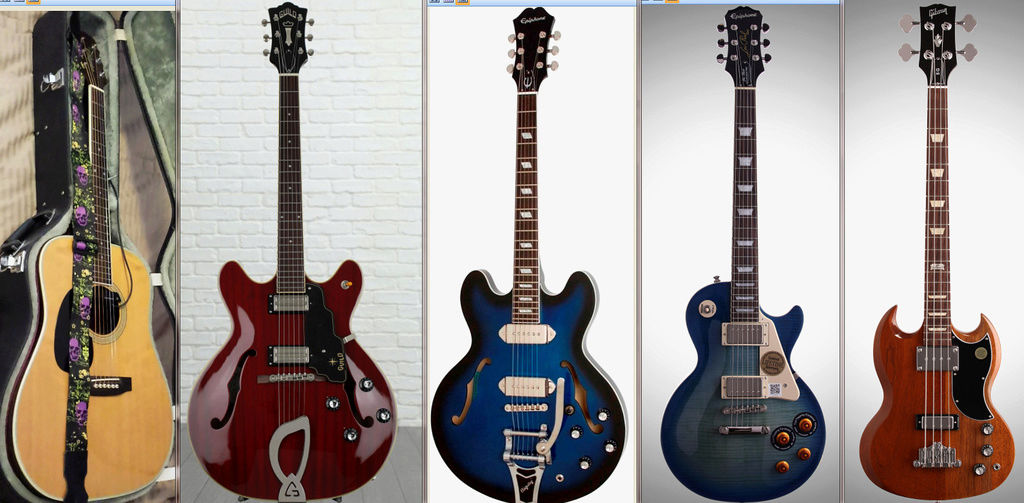 Admin




Are you an alien?

: On other planets I am.


Posts

: 83


finkelsteins

: 118


Join date

: 2014-03-19


Location

: turtle town



I've got my sites on this, for my vocal: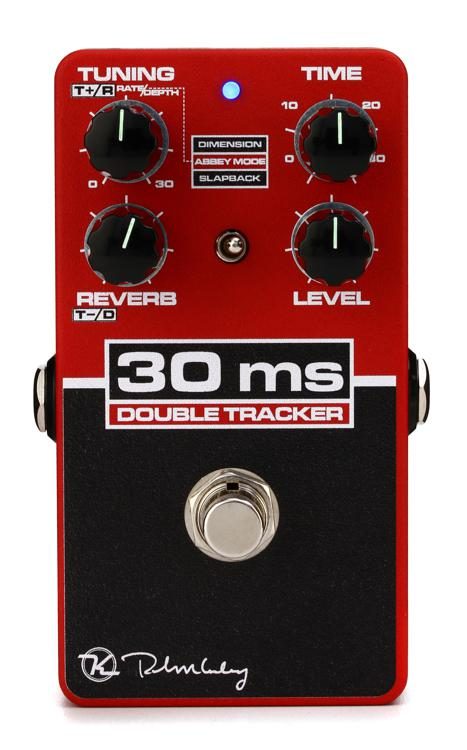 It doubles your guitar (or vocal track) and lets you move one a little out of time so it sounds right, and add reverb and such...The Beatles came up with this method of track doubling at Abbey Road Studio.
Admin




Are you an alien?

: On other planets I am.


Posts

: 83


finkelsteins

: 118


Join date

: 2014-03-19


Location

: turtle town




I'm also putting a pickup in the acoustic, and getting an amp stand for my Fishman, to get it off the floor to project sound out to an audience. I really think it's time to go play out.

I'll be running a little open mic route at first. Probably paying a fortune for taxis. But hey.. you know, I could have eaten better instead of getting this stuff, but then where would the money be? (Yup, flushed down the lavvy). So, yea, it took YEARS of going without to get a rig, but I got it now, and the next 12 years are it. Something to do...
Admin




Are you an alien?

: On other planets I am.


Posts

: 83


finkelsteins

: 118


Join date

: 2014-03-19


Location

: turtle town



It was below zero fahrenheit here last night, and my new Guild Starfire IV guitar
is in a Fed Ex truck bouncing around.  *nervous sigh* Sweetwater told me under
these conditions you have to leave the box UNOPENED FOR 24 HOURS, while the
instrument acclimatizes....to be safe (it could crack).  They gotta be kidding me!
*sigh* I will do what they told me though. It's BRUTALLY COLD out there.

(Oh and tomorrow? BLIZZARD!! *heavy heavy sigh* )
Admin




Are you an alien?

: On other planets I am.


Posts

: 83


finkelsteins

: 118


Join date

: 2014-03-19


Location

: turtle town



My new Guild guitar arrived safely. It has a wobbly switch, but works fine anyway.  
I'll keep it and replace the switch later if it needs it.
Other than that one sour note to the experience, this guitar is beautiful.
Its claim to fame with me is sound quality. Wow it's there!
It has a shorter feeling neck than the Casino.
(I definitely have new appreciation for that Casino lately.
It's as playable a guitar as anyone could want.
It feels like a million bucks in your hands.)
Not to dismiss the Guild by comparison though.
The Guild is amazing, and truly
sounds
it. That's why I got it.
And - unlike Epiphones - it came in a decent quality case.
I'm seriously happy with it.
There'll be no further need to consider "getting a better solid body",
or any other guitar, now. This is it. This is my axe, my primary guitar.
Like I said, it has humbuckers. But they're tame, so they sound sweet and tasty.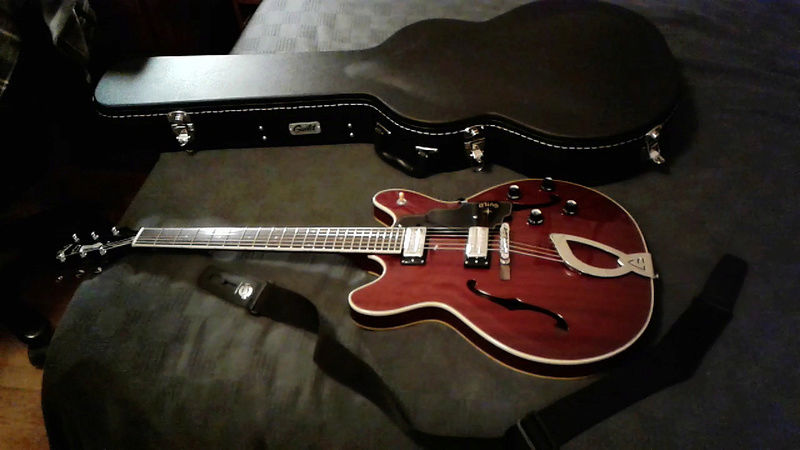 SO what about that Beatles film I posted earlier.
THAT'S MASSIVE. Did you really check it out? Oh do, it's epic!
Seems like the long hair is making Ringo a bit girly
(though at least 'they' didn't nail his drums down in the wrong place again).
George is clearly the working man with the guitar.
The security guys are overly visible and many, and they dress like "parents".
..so it's weird to see all those "parents chaperoning" (yea, actually, back then,
I'm not wording it any different than it really was...the older generation insisted we
would always be 'the children', and scoffed at all we did as if it was silly).
Of course, in the case of The Beatles, a wall of security men really was needed,
or else hordes of orgasming teenage girls would have swarmed the stage and molested them
with their hair-covered creaming pussies and puffy nipples, screaming "Oh my god!" "Oh, my god!"
Wait, what were we talking about?  

What I get a gas out of is the harmony vocal Paul does.
Such simple tunes, going over so well.
Amazing scene.

Note to self: time travel destinations..
1. Grand Funk Railroad concert  
2. Beatles..

3.Take out Hoover & the Republicunt party  
to save the Kennedies and democracy.
Admin




Are you an alien?

: On other planets I am.


Posts

: 83


finkelsteins

: 118


Join date

: 2014-03-19


Location

: turtle town



Page 2 of 2 •

1, 2
---
Permissions in this forum:
You
cannot
reply to topics in this forum