In 1979 I met a hippy...

His name was John Morrison, but he called himself John Huntington to avoid comparisons to the Doors' singer.
I've always thought the whole encounter a fascinating story. He was brilliant and as talented as could be and a great friend. And weird wonderful things happened, in the eyes of an 18 year old who wanted only to play guitar and make music too. But before we enter that forest, the point is I have lost the only recordings anyone has of his songs, and I intend to re-record them, and hope he would be pleased to live on, and that I don't play them too badly or lose his intent. I listened to these seven treasured songs (a jam he let me record) until the tape was worn. Now they live only in my head, as I cannot find him or the other band members any more. My search efforts indicate that John Huntington never made it into the internet age. And John Boutin (who played guitar and bass, and sang harmony) has vanished too, possibly dead. There was a drummer named Frog, and a lovely young woman from Oxford who sang and kept Huntington company. I think her name was Donna. But forgive me if I forget some, 40 years later.    
(You all knew me as 'Tree'.)
..Their band was called Safe & Sound.
His music lives on in me as long as I live though. And I have recently bought new instruments, I need to start some kind of thing musically. I sat at my new piano and the first thing that came out was Daughter Of The Devil - a GREAT old song he penned in 1979, and I pissed off my bunk mates at Job Corps playing it over and over at 2 AM..it was so cool. Well I could just babble, there's so much of that old world I once inhabited we could revisit. But for today, THESE are the seven songs he had going in 1979 when he lived in the top floor of a Manchaug triple decker, playing music and dropping acid to see God. My friend, wherever you may be, I've missed you. Here's the seven songs I will remake, as faithfully as I can (I can no longer recall some of the lyrics, and will have to fill them in...but his singing style, and acoustic guitar hammering, is something I can emulate, as I cut my teeth on it. In fact, I have always cited John Huntington (and Neil Young) as my influences...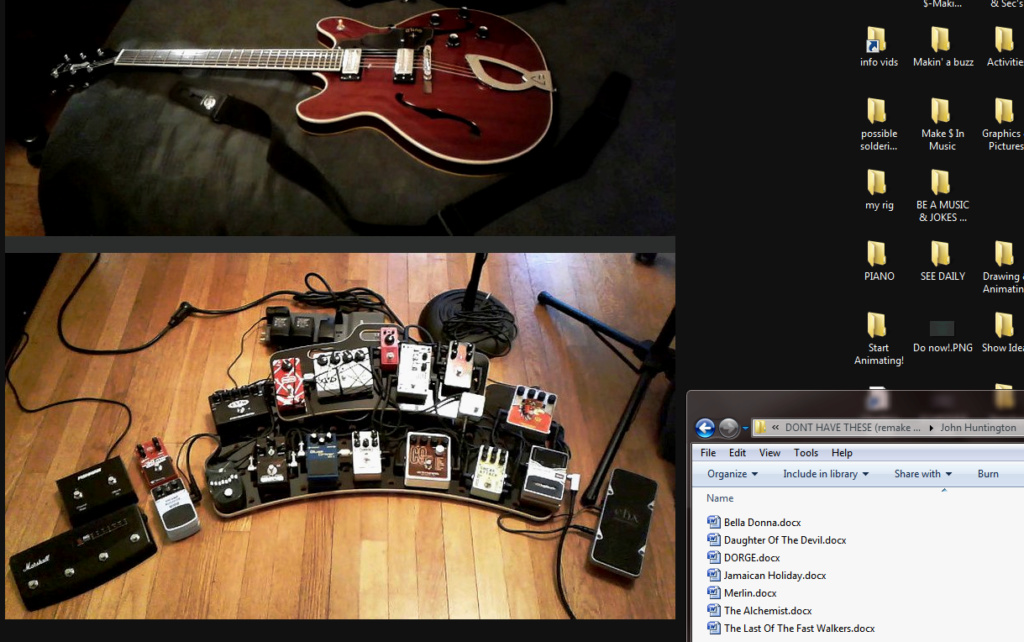 I will not actually be able to recreate Last Of The Fast Walkers,
an instrumental made with quadrupled guitar tracks on a reel to reel.
He was quite proud of it, but I no longer remember how it went.
Sorry John. The rest of it though inhabits me like part of my soul..

Admin




Are you an alien?

: On other planets I am.


Posts

: 230


finkelsteins

: 289


Join date

: 2014-03-19


Location

: turtle town





Similar topics
---
Permissions in this forum:
You
cannot
reply to topics in this forum