Welcome to The Lizard everybody. Make yourself at home. Start threads wherever you think they should go, post comments, and have fun. It's your place. I've made a section for blogs so you can keep us updated on what goes on in your crazy world, post pictures & other damning evidence.

Charlie 50W

Admin




Are you an alien?

: On other planets I am.


Posts

: 224


finkelsteins

: 283


Join date

: 2014-03-19


Location

: turtle town



Okay, for those who don't get it and the place seems complicated,
I'll say this one more time.
All you gotta' do
is when you
get here, that first page you're on, that's the "home page". Scroll
down it slowly, clicking on each and every thing you see till you
get all the way to the bottom. NOW you'll know what everything
is, and you'll see it's simple.
So now you can just come here, post your inanities, and comment
on the blithering renderings of others. Make yourself a blog (this is
mine. make one for you. right in this section, yes.)
*
And you can post
in it about what's going on in your life,  or about things that seem
profound to you, or tell us stories. or just rant and provide
photographic evidence even. Entertain us. We want to know you!
So that's your blog. You post there regularly.
Then you go to the music section (if you're so inclined)
and join in the conversation there.
Or if you see a news item that bugs you today, and you want
to talk about it, post it! (there's a news discussion section).
There's a section called "Just For Fun", you could even start a game there.
If you don't know where to put something, hey, why not put it in the
section called "I didn't know where to put this".
Point is: this is a forum - a place where people post things to talk about. So join in!
Unleash that bipolar within, give us your brilliant insights,
let out that psychotic rant you've been saving up,
hoping eventually they'd name a day after you -
 and we will all be duly edified.
*
To start a blog, click "Yer Blogs" at the home
page, then click "new topic" (as seen here):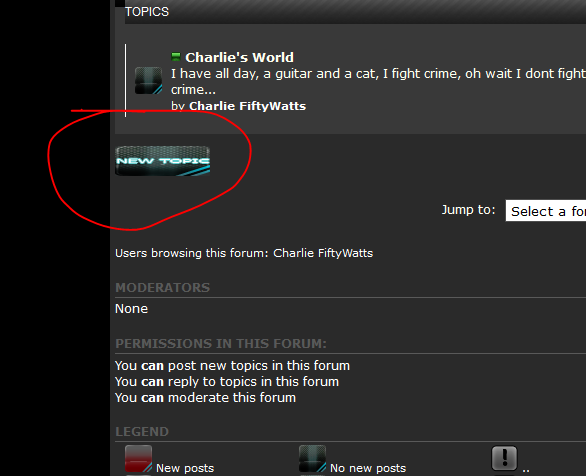 Admin




Are you an alien?

: On other planets I am.


Posts

: 224


finkelsteins

: 283


Join date

: 2014-03-19


Location

: turtle town



I wasn't aware of it when I named this place, but there IS an actual "Lizard Lounge"
( a real physical bar, with music acts, in Cambridge MA) .
Here's their Zagat listing:  
LINK
Here's their site:  
LINK
I wont be changing our forum's name, since it isn't formally named or stated anywhere
that this was the intended moniker for our online musician's community.
But I will suggest, if you're near Boston, GO CHECK THAT PLACE OUT!
OR IF YOU'RE IN TEXAS, THERE'S ANOTHER 'LIZARD LOUNGE' HERE:
http://www.thelizardlounge.com/Directions_To_The_Lizard_Lounge.php
Admin




Are you an alien?

: On other planets I am.


Posts

: 224


finkelsteins

: 283


Join date

: 2014-03-19


Location

: turtle town




---
Permissions in this forum:
You
cannot
reply to topics in this forum